Get Started Trading Futures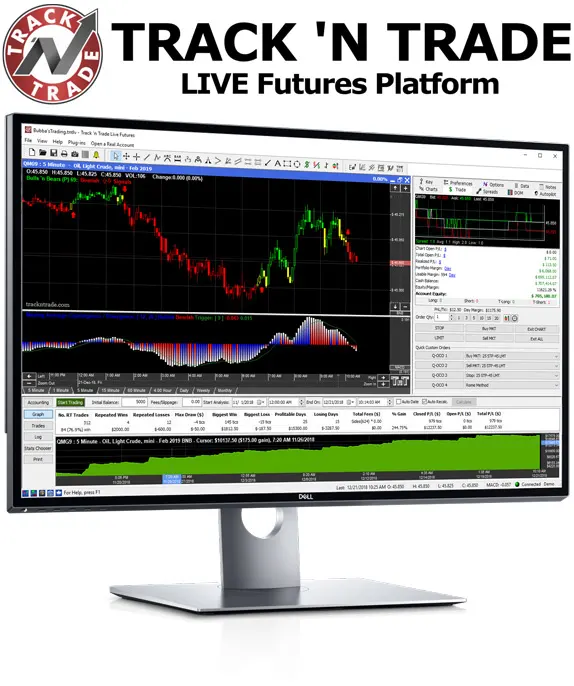 Track 'n Trade is my #1 recommended futures trading platform
This award winning platform brings your charting and trading into one comprehensive and easy-to-use trading platform – simplifying trading so you can master it.
Visualize Your Trades




Track 'n Trade Futures is the best trading platform for visualizing your trades based on market action. The on-screen trading and visual display helps you to quickly see important support and resistance levels for your futures and options trades.

Proprietary Indicators




Includes proprietary Bulls 'n Bears trading system with customizable buy/sell signals found nowhere else. This provides a systematic approach to trading and when it comes time to sell, our custom technical alerts will help you time your exits like a pro.

Advanced Order Management




The advanced order placement capabilities (stops, limits, OCO's, OTO's, OTOCO's, etc.) gives you the ability to set pre-determined trade entries & exits directly on your charts.

Easy and Intuitive




Track 'n Trade is intuitive and easy-to-use and was designed for the best overall user experience. Our seamless on-screen order entry and modification makes sure you can analyze and place your trades quickly.
Gain an edge in your trading with professional-grade charts, ease of trading, and fast trade executions. Get started with a free trial of Track 'n Trade now and gain access to the live markets in a risk-free $50,000 futures simulated trading account.